High Street Tracker
Non-fashion -1.8 %
Fashion -2.4 %
Homewares -2.4 %
Non-store +40.2 %
Will monthly rent payments give retailers a boost?
29th Jun 2012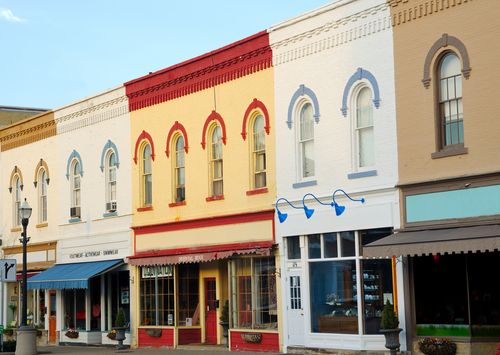 Long before the advent of instant bank payments, landlords were forced to collect their rent by riding for miles on horseback to visit their tenants. Understandably, the land owners were reluctant to repeat this journey on a regular basis, so quarterly rent payments were the norm. Fast forward to the 21st century and many landlords are still collecting their rent four times a year and in advance – on the so-called "quarter days". Several retail chains in the UK (New Look, Monsoon, Clinton Cards and Sports Direct, to name a few) argue that quarterly rent payments put them under unnecessary strain, stating they exact yet another blow to both their companies and the wider retail industry as they battle to stay afloat as consumer confidence wanes, costs of production rise and cash-strapped consumers continue to demand hefty discounts.
Many of the retailers that have fallen into insolvency or administration in recent months have been dragged down by attempting to keep up with huge rent payments on their, often significant, store portfolios. Since December 2011, Hawkin's Bazaar, Black's Leisure, La Senza, Peacocks, Game Group and several others have been forced to call in administrators. According to Retail Research, since the beginning of the year until May, 31 retail businesses have failed with 36,651 employees affected in 2,965 stores.
So what can be done to help retailers rise above these unfavourable market conditions?
The British Retail Consortium (BRC) has championed the introduction of monthly rent repayments, adding that "phasing rental payments over 12 months can help ease the pressure on tenants and mitigate the burden of ever increasing rents".
The campaign is not without extensive support from across the retail industry. Just last week fashion retailer New Look became the latest in a growing line of businesses seeking monthly rent payments from its landlords. The retailer is currently spearheading a campaign by the Property Managers' Association (PMA) which represents the property interests of many high street retailers. Together, they have been urging landlords to accept monthly rents. The BRC is also running a Rent Monthly Campaign – an initiative which seeks to do much the same.
Tellingly, the PMA asked its members if they had been seeking monthly rents from their landlords and, if so, has it been actioned. 26 member companies responded, with 25 admitting to actively seeking monthly rents.
Sarah Cordey, a spokeswoman for the BRC, has previously said: "Retail being the competitive industry that it is, even in the good times some retailers fail while others do extremely well.
"Sadly, there are retail closures because it is a cut-throat business. In the past we have seen a flurry of closures around quarterly rent day, but we will just have to wait and see."
The latest instalment of quarterly rent payments for retailers was due on Sunday 24th June. Further retail casualties may be on the horizon if landlords do not heed the pressure from the industry. Only time will tell.
My-Retail Media