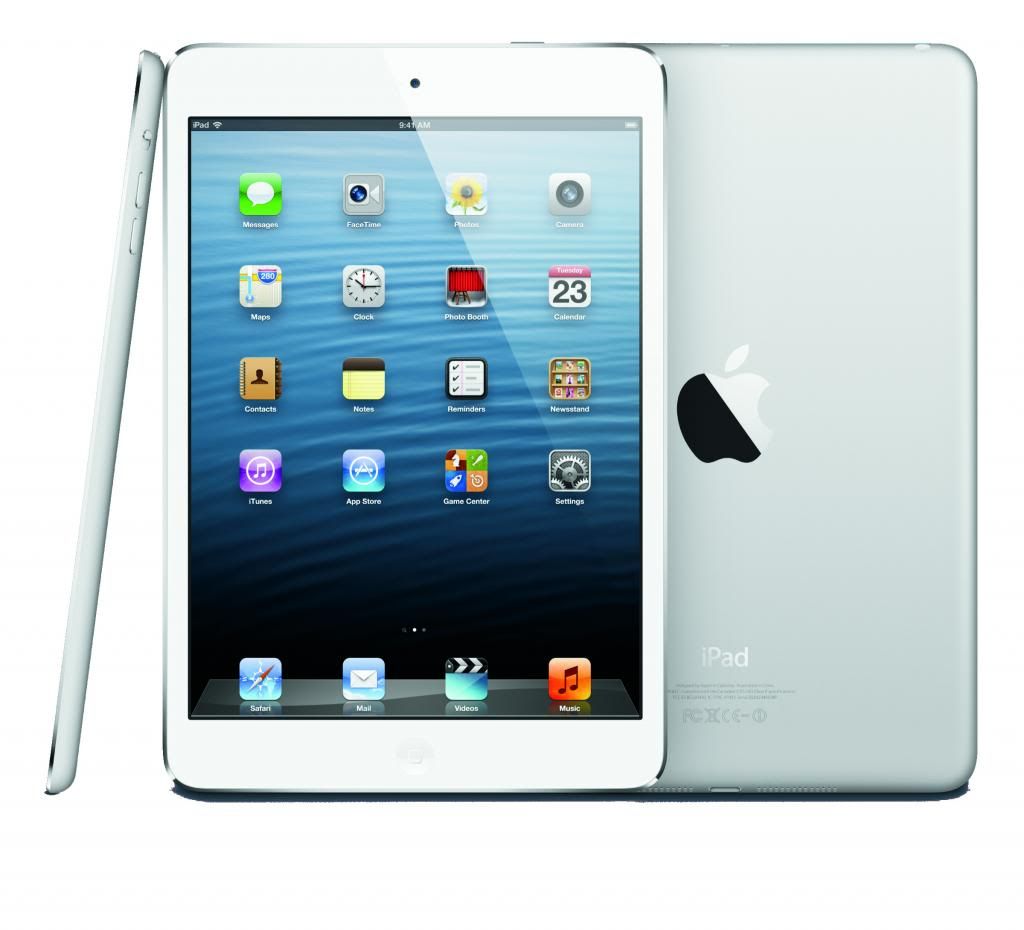 Image courtesy of Apple Inc
Last night Apple unveiled the long-awaited iPad Mini device, along with an upgraded fourth-generation version of the original iPad.
The technology giant said the iPad Mini boasts a 7.9 inch screen rather than the 9.7 inch screen the original device has. The iPad Mini is reportedly the thickness of a pencil and offers both WiFi and cellular data connections.
Apple also announced upgrades to the iMac and Mac Mini desktop computer ranges as well as a new MacBook Pro.
---
Related Stories
---
Posted in Electricals, Technology Tagged Apple Inc, Electricals, Business News, iPad Mini, iMac, Mac Mini, MacBook Pro, Tablet, Devices