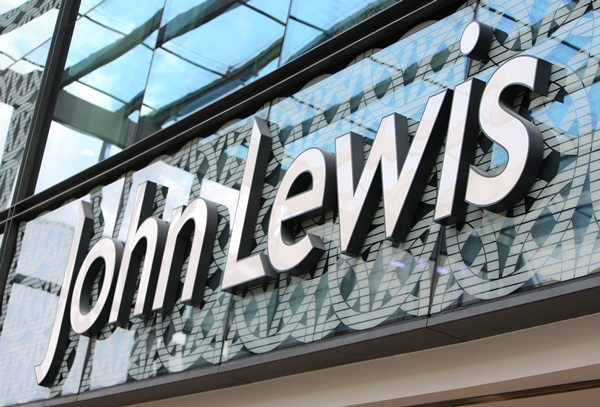 Image courtesy of John Lewis
Sales at John Lewis rocketed by 16.2 per cent to £70 million last week as shoppers scrambled to update their winter wardrobes.
Online sales were also encouraging, with the department store reporting a huge 45.8 per cent boost.
Fashion sales soared 20.4 per cent, with own brand labels Collection and Temperley clocking up particularly impressive sales figures.
Sales of electrical goods and telecoms were up 72 per cent.
Similarly, furniture sales were up seven per cent, with living and dining sales increasing by 17 per cent.
Sister company Waitrose also reported healthy trading, delivering a 6.8 per cent sales boost to £110 million last week.
Online sales at the grocer were up 62 per cent, with 7,000 deliveries being sent to customers each day.
Interestingly, Brandy sales were up 63 per cent as consumers spend the increasingly cold nights indoors with a tipple.
Just as news of its recent retailing success emerged, John Lewis also opened the doors of the first of its new flexible format department stores in Exeter today.
The store will sell the full John Lewis assortment in a format which is similar to a John Lewis 'at home' and around the size of a traditional branch of the department store.
The opening has created around 300 new jobs for people in the area.
Andy Street, managing director, John Lewis said: "Today marks an important milestone in our growth strategy and we are thrilled to be expanding our offer to customers in the South West. This is the first of our full line flexible format department stores, a concept which means we can now consider opening shops in areas that were not always thought feasible for a traditional John Lewis department store building. We hope customers will be as delighted with the shopping experience that this new shop offers as we are."
---
Related Stories
---
Posted in Department Stores, Electricals, fashion, Food, Online retail Tagged John Lewis, Waitrose, Food, Fashion, Home & DIY, Home & Design, Department Stores, my, retail, media, news