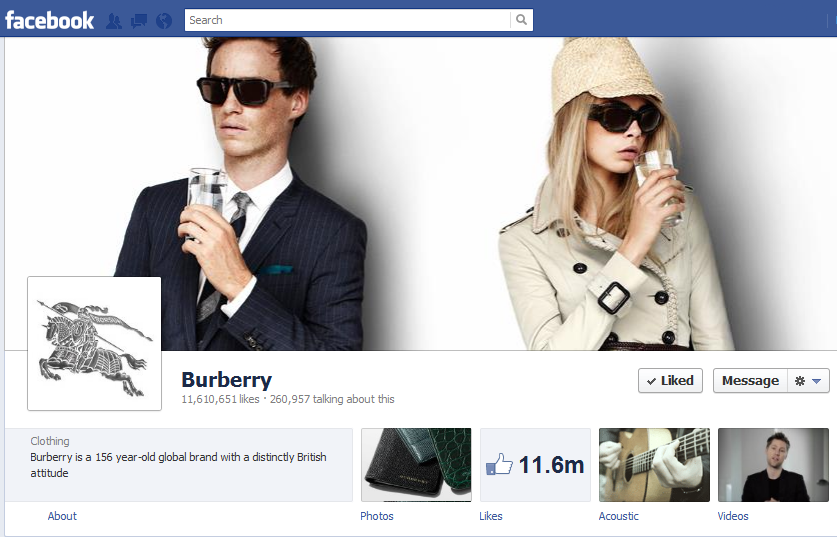 Photo credit: Burberry Facebook page
Burberry now boasts Facebook's highest post 'like' count for a fashion label, leaving heritage fashion house Christian Dior in second place.
Footwear brand Converse has the most popular Facebook page, as opposed to the most popular posts, with 22.9 million page likes. Burberry currently has just over 11 million.
The most 'liked' brands on Facebook, according to research by Stylophane, are as follows:
Burberry
Dior
Converse
Coach
Louis Vuitton
DC Shoes
Nike Football
Armani
Dolce & Gabbana
Yepme
---
Related Stories
---
Posted in fashion, Fashion News Tagged Burberry, Dior, Converse, Coach, Louis Vuitton, DC Shoes, Nike Football, Armani, Dolce & Gabbana, Yepme, Fashion, Digital Media, Social Media, Facebook, Stylophane, my, retail, media, news