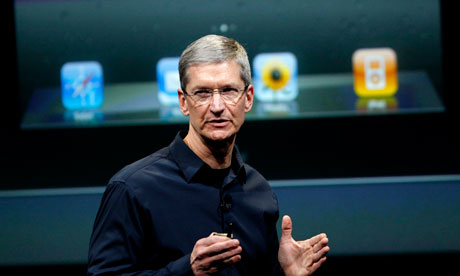 Photograph: Robert Galbraith/REUTERS
Apple CEO Tim Cook has announced the latest version of Mac OS X – dubbed Mountain Lion.
The software will incorporate several features from Apple's popular mobile devices. They include Apple's messaging service, notifications app, game center, sharing features and integration with the company's online service iCloud.
Mountain Lion is a clear sign that Mr Cook wants mobile, laptop and desktop devices from the company to converge.
"We see that people are in love with a lot of apps and functionality here," Mr. Cook, 51 years old, told Wall Street Journal, pointing at his iPhone. "Anywhere where that makes sense, we are going to move that over to Mac."
Apple is to make an early version of the software which will be available to developers this Thursday, rolling out to customers late this summer.
This move comes as fierce competition from rival hardware manufacturers is forcing companies to compete over software innovation.